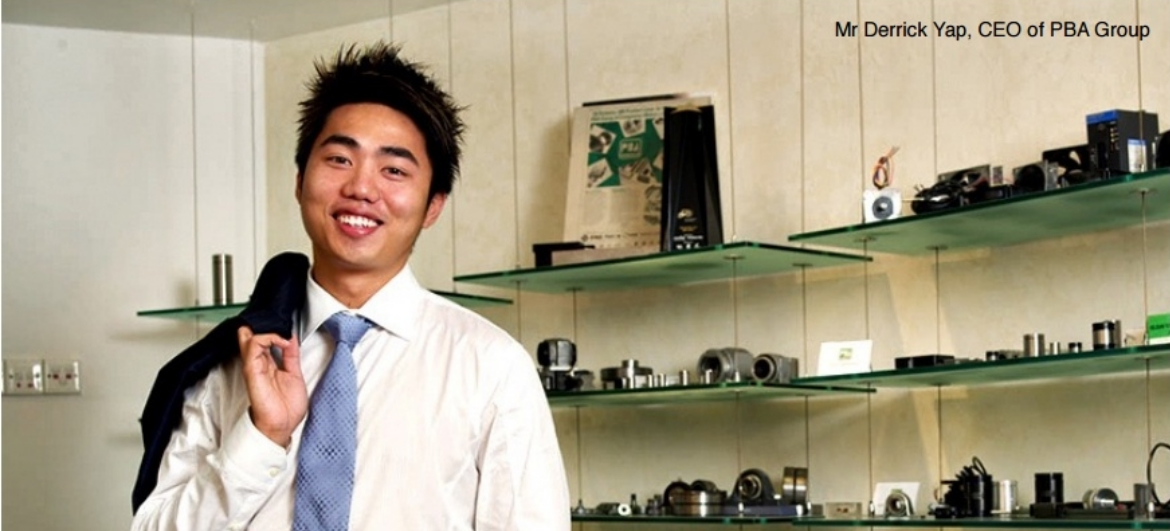 Towkay Talk: From Market Player to Creator
A CHAMPION FOR COLLABORATIONS, THE FOUNDATION OF OUR FUTURE.
The future is looking fantastic through the eyes of Mr Derrick Yap, CEO of PBA Group (PBA). Painting a vivid picture of a robotics training centre that is in the works, Derrick tracks back to journey of the company since the earlier days when the company was founded by his father, Mr Tony Yap.
The business diversity of the Group is what lends edge to its wide range of in-house capabilities and accumulated know-how, the key to PBA's stellar performance. With companies in the Group making the Singapore SME 1000 rankings for 3 consecutive years, timely bold decisions and the unique positioning of PBA continue to bear fruit. Burgeoning success awaits as the company calls out to peers to band together and collaborate, adding to their team of approximately 500 men strong and 20 companies in offices around the globe.